Astrologer Gaurav Arya, Guru Gaurav Arya, Acharya Gaurav Arya, Awards of Astrologer Gaurav Arya, Books of Astrologer Gaurav Arya having skills in astrology palmistry and vedic vastu
As Astrologer Gaurav Arya
He is a famous Astrologer and Researcher in Vedic astrology and Vastu Sastra. He is also a Mechanical Engineer (B.Tech M.E) in the domain of machine design engineering after looking at many developments in machine design. Gaurav providing the best solution in Vedic Astrology and Vastu related solutions.
Therefore, Gaurav having a lot of clients in all religions such as Hinduism, Muslim, Shik, etc. He is also a writer and currently, he is writing many books that will be launch soon in the market. Gaurav has a modern way with astrology services that makes him unique in so many tops in the world. From his fighting ability with black magic to his cure for Kaal Sarp Yog, there is expertise in all the domains of astrology. Gaurav Arya having a lot of pupation for Sadhanas & Siddhi. He is working in the field of supernatural powers continuously.
As a Guru Gaurav Arya
However, Guru Gaurav Arya is world known person in Vedic astrologer. Having expertise in all the departments of the Vedic Astrology. He is giving services since 2007 in India. Acharya is providing a genuine remedy. He has a wide variety of solutions for all specific problems. Certainly, Specialist of Yantra Development and Vedic Mantra and occult science remedy. Shree Shani Samhita and Yantra Tatvam his books.
As an Acharya Gaurav Arya
After the completion Masters in Vedic Astrology from Maharshi College of Vedic Astrology strives to achieve the best in the ancient Indian Science of Astrology, Palmistry and Vedic- Vastu. Three correspondence courses (distance education program) are designed in such a manner so as to impart the complete knowledge of Astrology, Palmistry, and Vedic- Vastu in a simple and understandable language.
Awards of Astrologer Gaurav Arya
Excellence in Astrology 2019
However, This Program is announced by Amar Ujala at Dehradun and the guest is CM of Uttrakhand Trivendra Singh Rawat.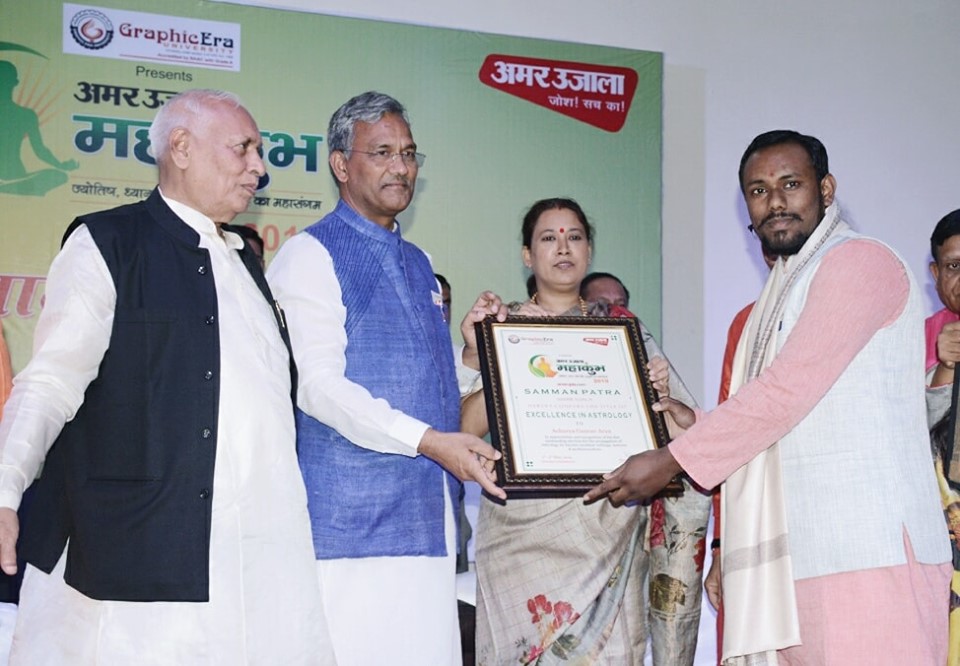 Jyotish Vibhushan 2018
This program is also by Amar Ujala in 2018 and the guest is also CM of Uttarakhand.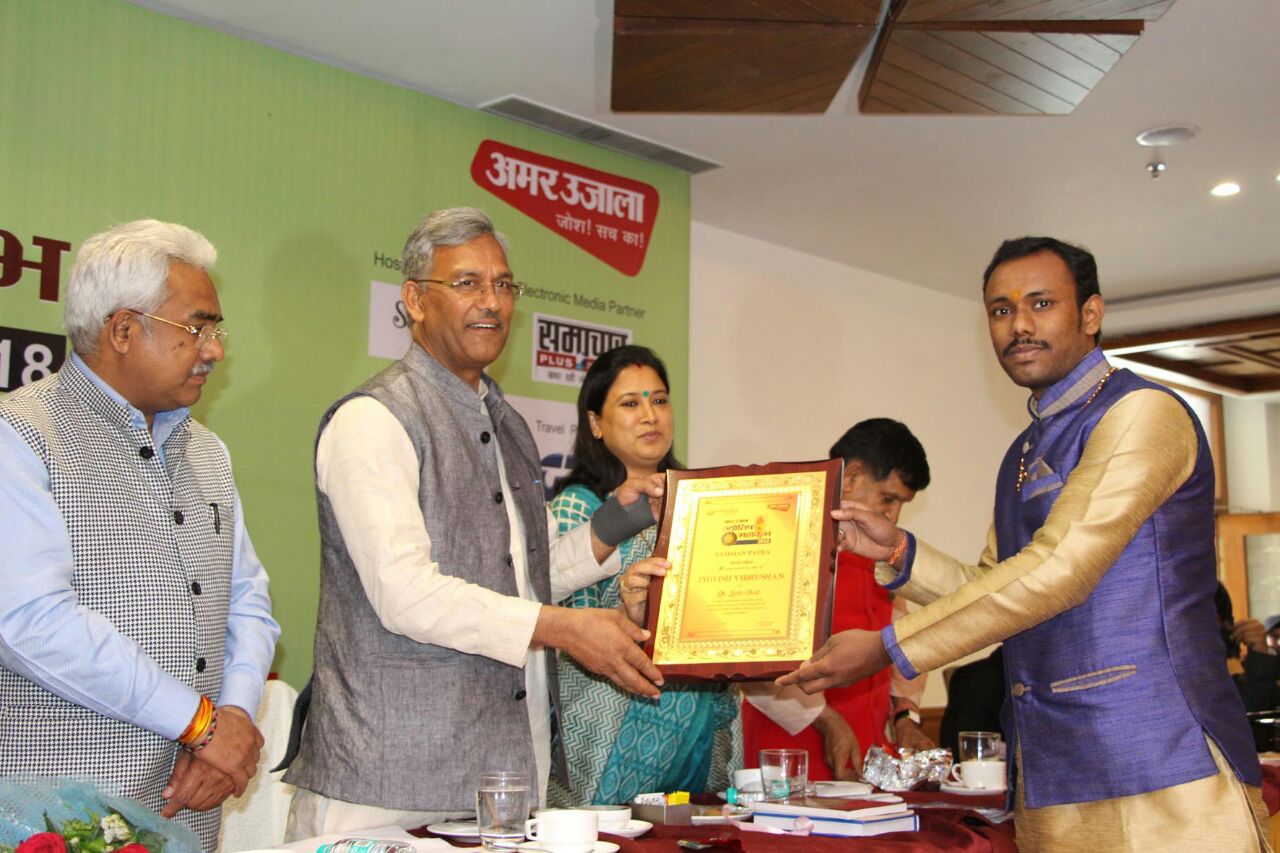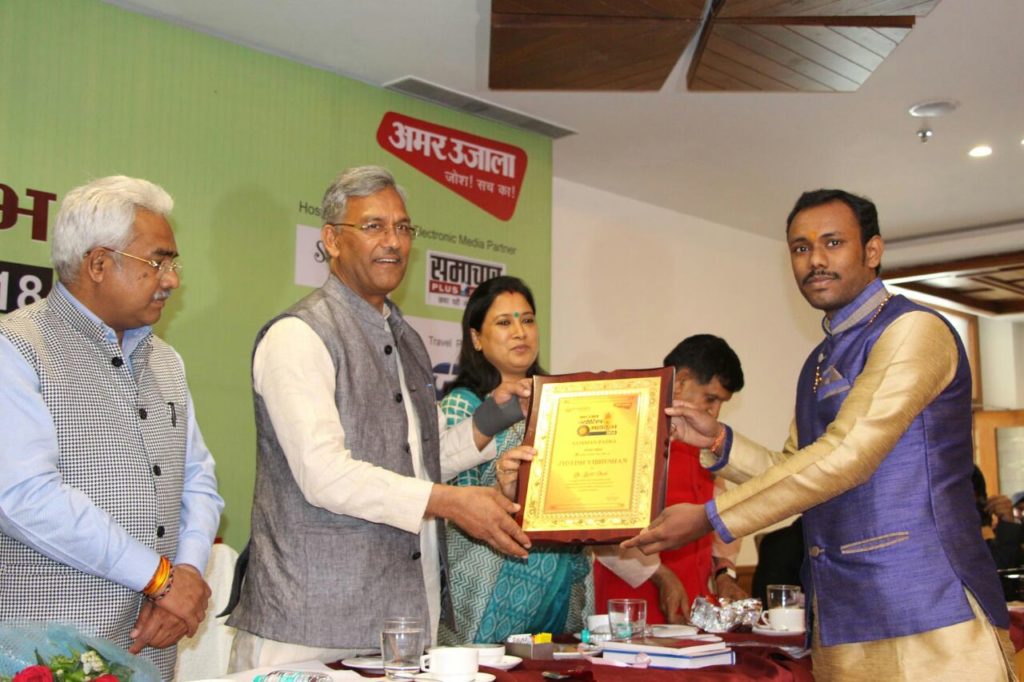 This program is also by Amar Ujala in 2018 and the guest is also Cabinet Minister Mr. Praksh Pant and Manoj Kaushik.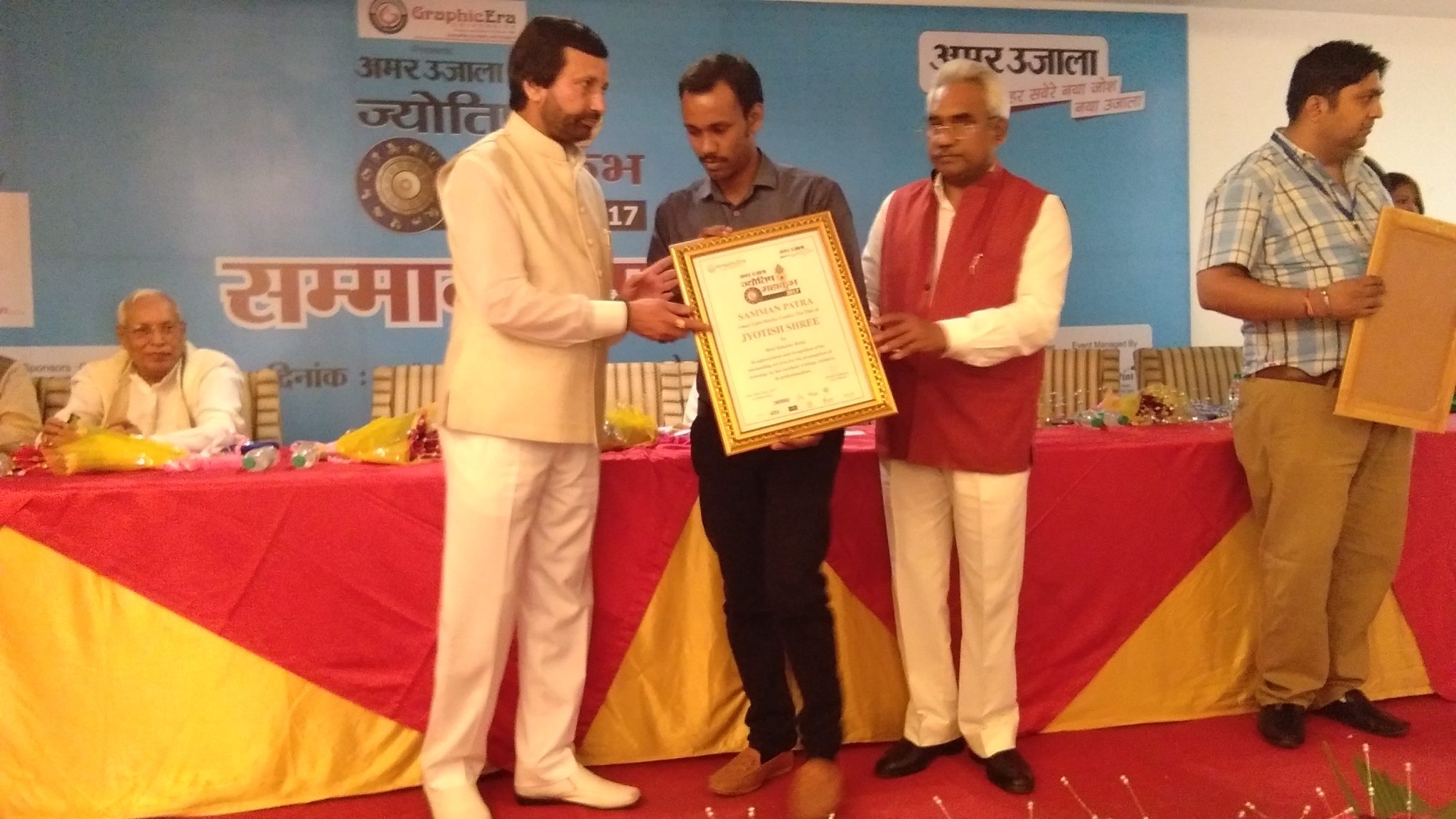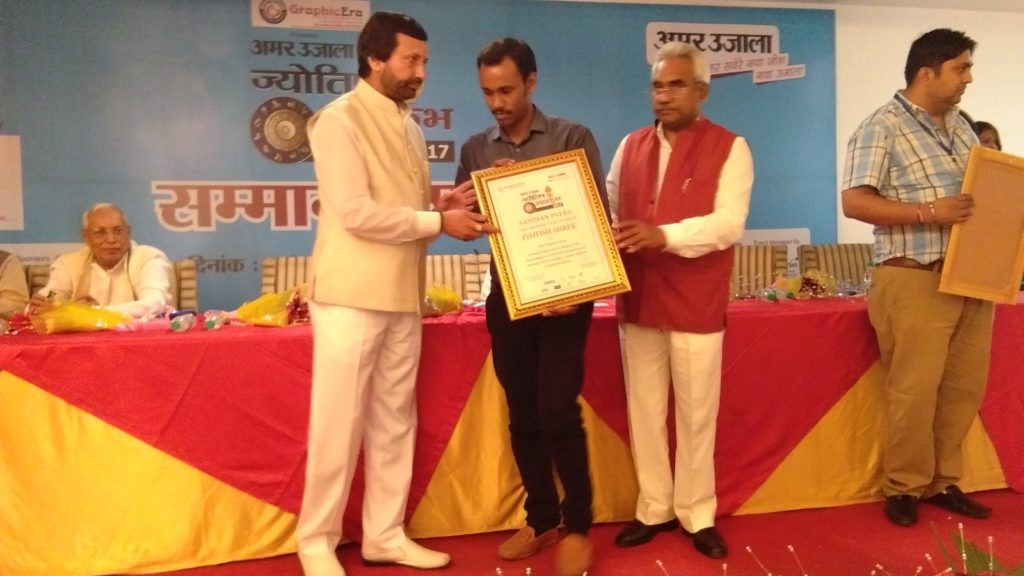 Read Also Books
Books of Astrologer Gaurav Arya
After the Launching book, Shree Shani Samhita Gaurav Arya is giving to MP of Meerut with Eiha Dixit.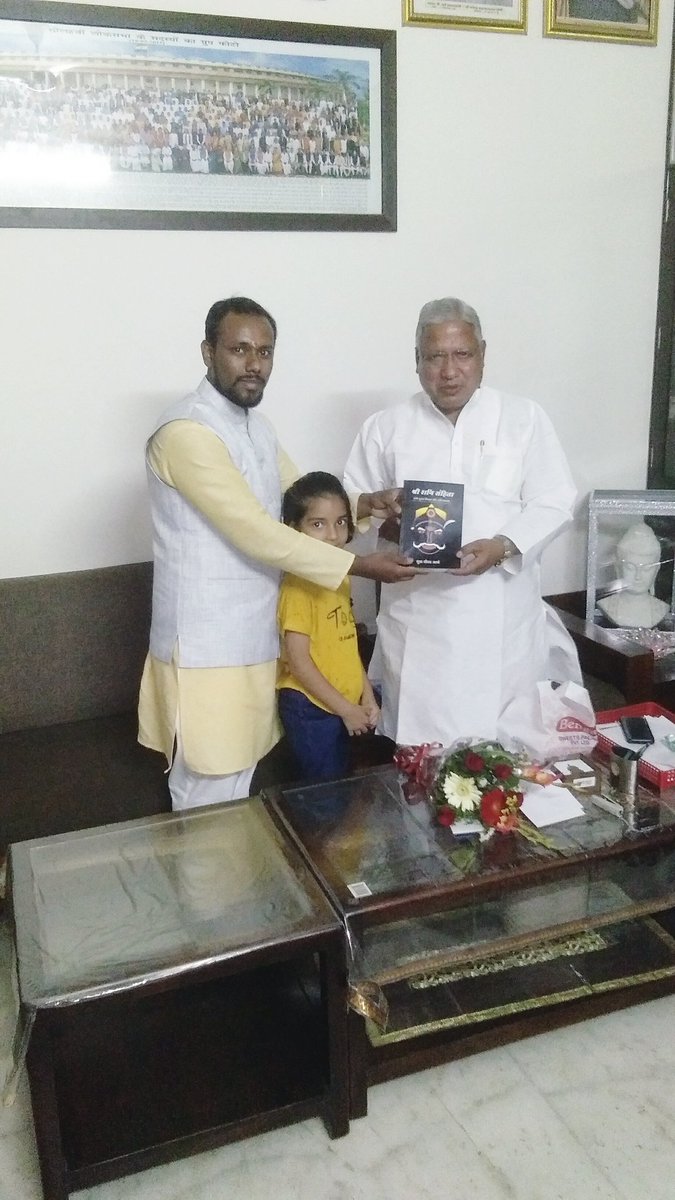 Ramesh Mendola with astrologer Gaurav Arya